Cornwall 1979
Well, it's a little bit difficult, to make a holliday-report 28 years
after when it happened. But that time was so great, that I thought,
I should try it. ;-)
One year before I went with my parents the first time to UK,
to see the family, where my mum stood as an au-pair-girl in
1959. So now, when I write this little report, my father was about
in that age, as I am now in 2007. That's unbielivable..... but true.
So I enjoyed my first trip to Cornwall as a 15 years old boy...
Our destination was "Chapel Kerketh" in "St. Merryn".
It was in deed a chapel in the earlier times. But now that
old chapel was a peaceful cottage owned by a young family.
(I'm sure, that I will also this year (in 2007), like all the years
before, pass the road around that cottage, to smell the air of
the nice old time of 1979!)
As I told before, it's difficult, to make a report of an
expirience, which is 28 years ago. So I'll let speak the
Pictures for it.....
It's a shame, that the following three pictures are the only,
we made arround that beautiful cottage:
That's me at Nigel's Mini, which had just a wooden chair for the passanger. ;-)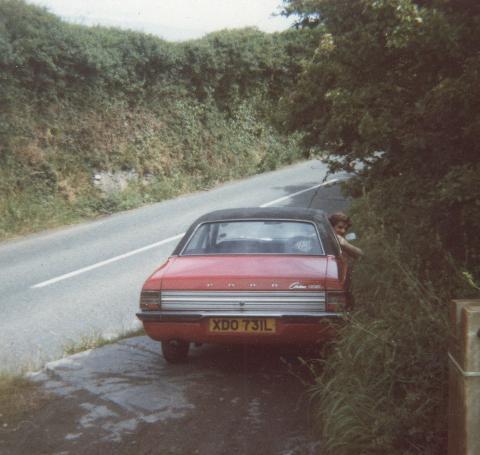 Chris in his father's Ford Cortina leaving the cottage
Chris, Lynne, the owners with theire child, my mum and my dad
Like today, also in 1979, a visit of Newquay,
one of the main towns of Cornwall, belonged
to every hollidays in that area....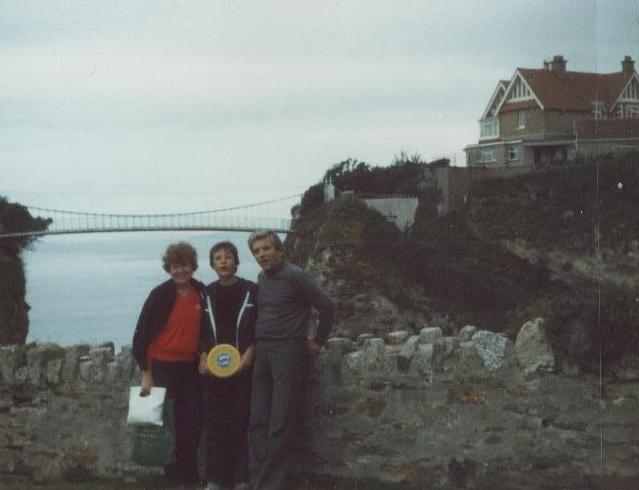 I'm not really sure, where the following
pictures were made. But I think, it should
be at "Treyarnon Bay":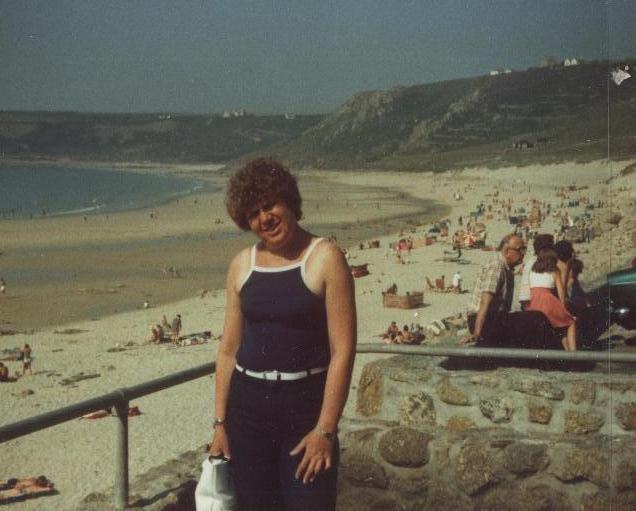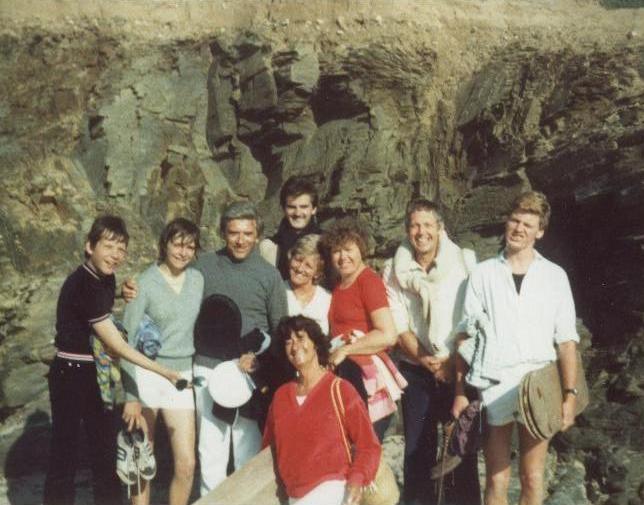 Always fascinating are the narrow roads
of Cornwall.....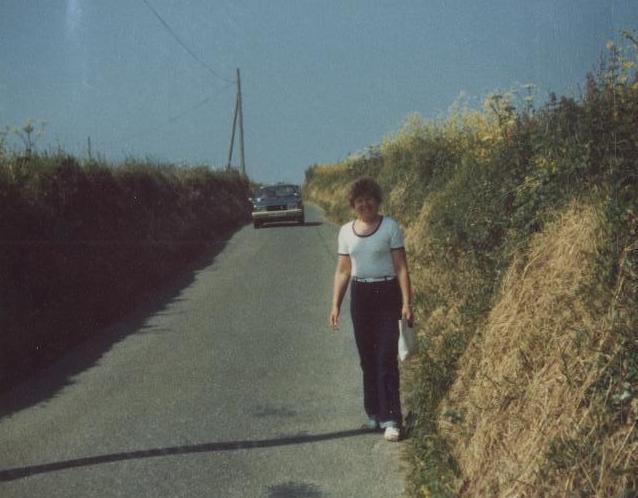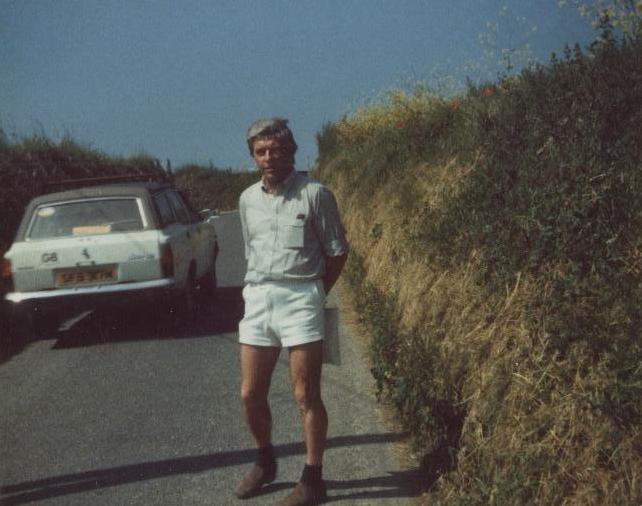 A day on the racetrack...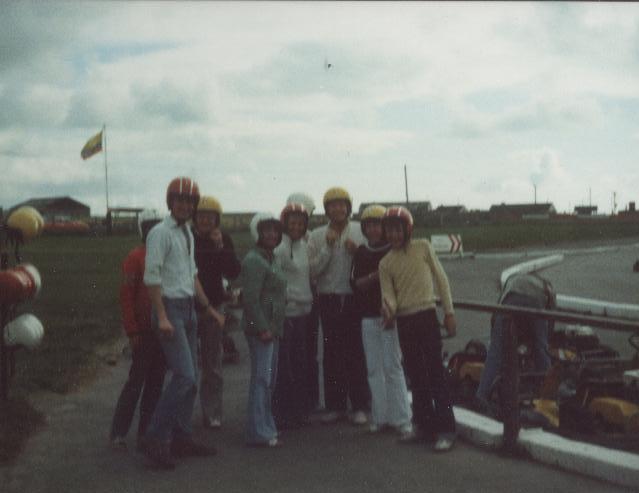 "Gentleman, start Your engines!" :-))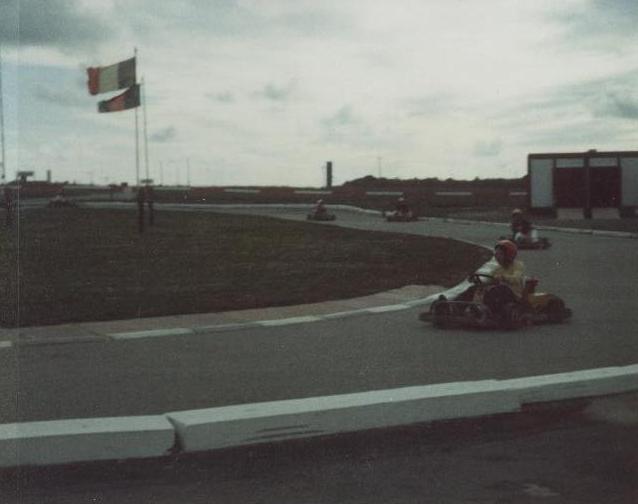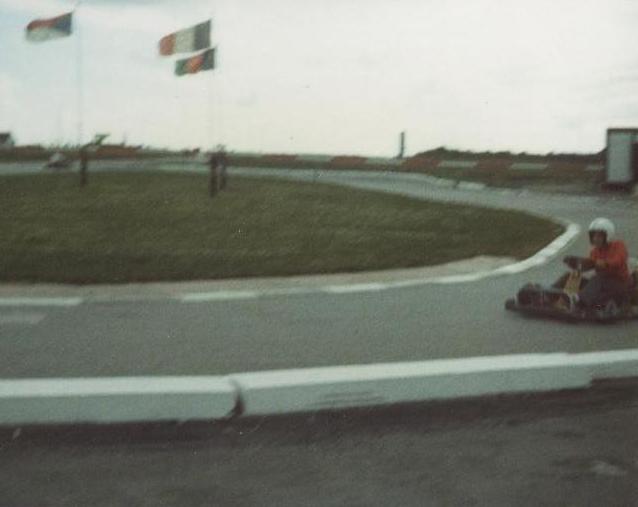 I can't remember, who won this race.
Well, it's equal, because we all had a lot
of fun! :-)))
Another well known destination in Cornwall
is the mystic place "Land's End". Today it's
different to 1979, because in 1979 You didn't
see any German car in Cornwall, except of
Land's End, where all tourists came together.
Now there are a lot of German people,
who now, that it's NOT all time raining in UK,
and that You can meet a lot of kind people there!
FIRST & LAST HOUSE - LANDS END
little Burkator, Chris and mum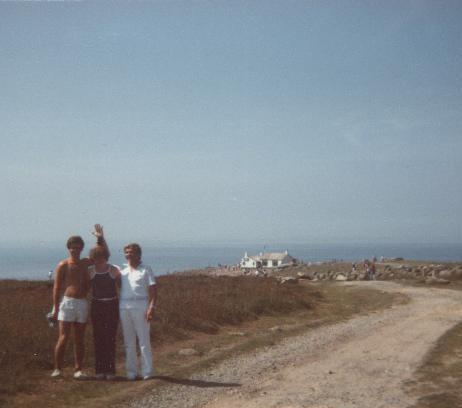 bye bye Land's End
Sorry, I'm not sure, but the follwing pictures
should be from Padstow, the cosy
fishing-village at the west-coast: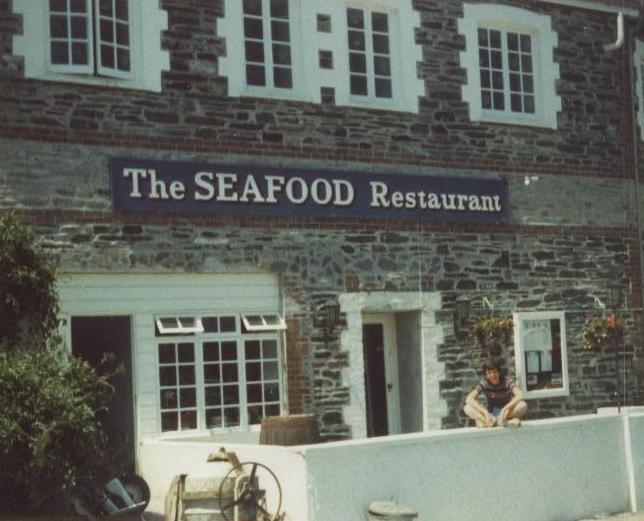 That's one of the well known places in Padstow: The SEAFOOD Restaurant
narrow raods....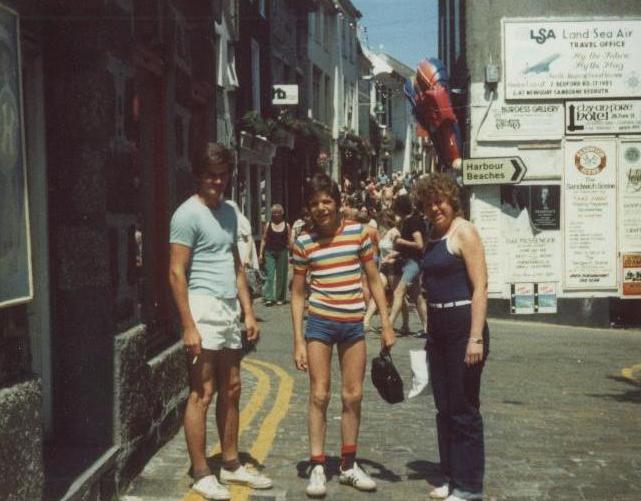 ....in Padstow
The harbour of Padstow: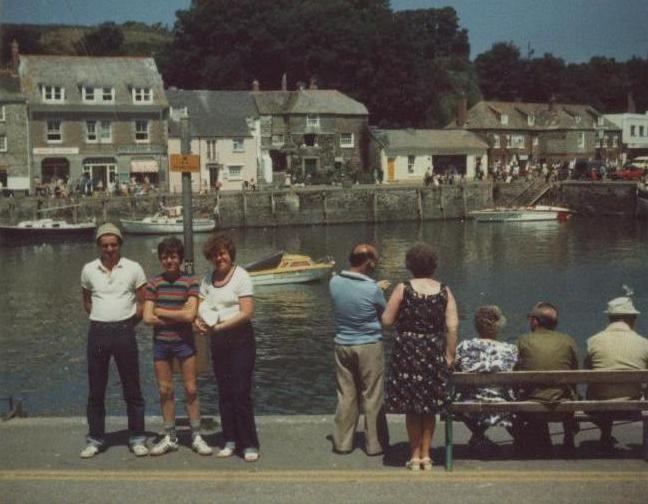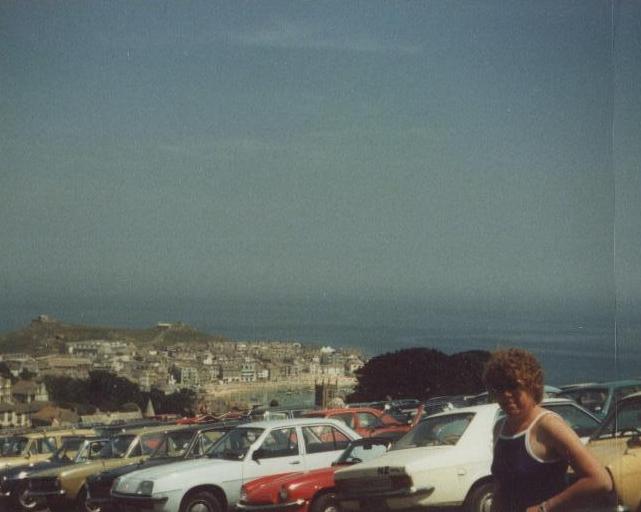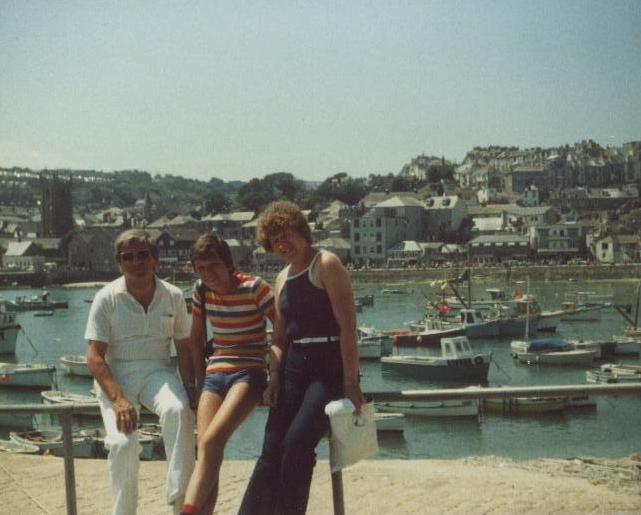 I Think, the next two pictures should be
from the car park of "Farmer's Arms" in
St. Merryn?!:
Anywhere in Cornwall in 1979: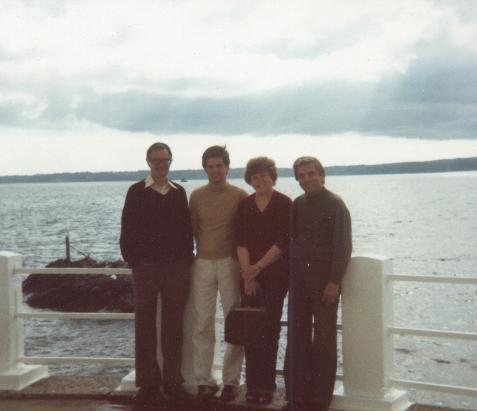 That should be at
"Constantine Bay":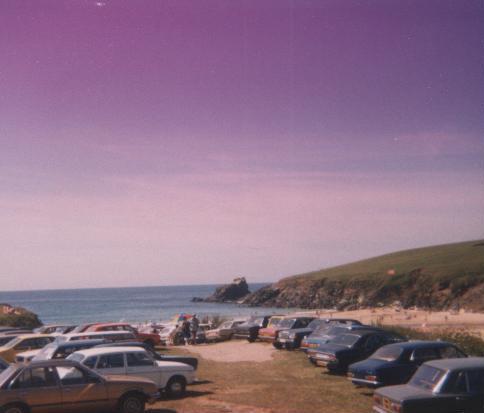 However. We had all day a lot of fun
and a lot of meal. ;-)........
The man between my dad and Colleen was an entertainer
"Be a good boy, George!" ;-))
Derek & Colleen
Like every year, also in 1979, it was time...
...to say "Good Bye".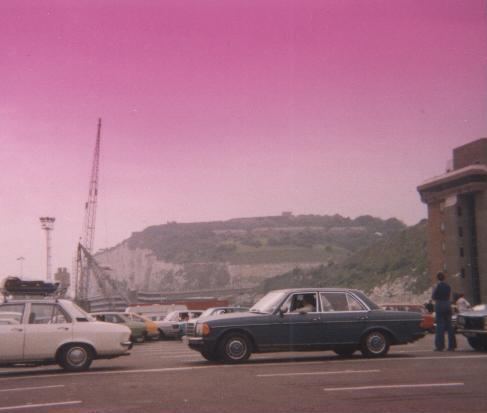 waiting for the ferry in Dover
Like in the "new times" I have to thank
a lot of people for that nice days in 1979.
Of course first of all I'm very thankful
to my parents. I'm glad, that my mum
spent one year with that lovely family,
what made this friendship able.
I'm a bit sad, that my dad, who is very
ill, won't can read this little report.
He took us safe from home to Cornwall
and all the way back home. Thank's dad!
And of course I'm very thankful to
the whole members of our British friends!
At last I have to say, that I remember with
a great respect to the great gentleman
"Derek", who died in 2006. He was one
of the best people, I ever met in my life.
THANK YOU!